Gastroenterologist in Las Vegas & Henderson, NV
Comprehensive Digestive Institute of Nevada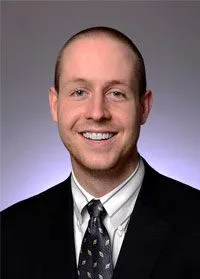 Matthew Glover joined the Comprehensive Digestive Institute of Nevada in 2021 after completion of a gastroenterology fellowship at Washington University in St. Louis Missouri.
Originally from West Texas, Dr. Glover received his Bachelor of Science from University of Texas at Austin in 2011 where he graduated with High Honors and was elected to the Phi Beta Kappa honor society.
This was followed by a medical degree in 2015 from UT Southwestern Medical Center in Dallas Texas. During medical school he was awarded the Southwestern Medical Foundation Scholarship for Academic Achievement and was also the recipient of a Ruth L. Kirschstein National Research Service Award in support of his scholarly activities.
Subsequent training included an Internal Medicine residency split between Baylor College of Medicine and MD Anderson Cancer Center in Houston Texas. Throughout residency, Matthew nurtured his interest in medical history by regularly competing in medical jeopardy. He is a proud member of the winning team for the 2017 ACP Texas Associates Day Doctor's Dilemma Championship.
Dr. Glover has a passion for all aspects of medicine and gastroenterology, with a particular interest in gastrointestinal motility. He is an active member of the American College of Gastroenterology (ACG), American Gastroenterological Association (AGA) and American Society for Gastrointestinal Endoscopy (ASGE). He strives to provide the highest level of evidence-based care and respect to the Southern Nevada community. His goal is to consistently listen and offer care in the same way he would treat a family member.
Dr. Glover is currently licensed to practice in Nevada and California.